LEADERSHIP DEVELOPMENT SOLUTIONS
DEVELOPING FRONTLINE LEADERS
Of all levels of leadership, frontline leaders have the greatest impact on the overall customer experience. Equipping them for success is essential for sustained organizational performance. Unfortunately, most first-time leaders don't receive adequate preparation to successfully transition into their new leadership role.
Based on a core set of foundational capabilities essential for success as a leader, Excel's Frontline Leader Program (FLP) equips new leaders with the mindset and skills to successfully transition from individual contributor to frontline leader.
With an emphasis on immersive, skill building exercises designed to provide participants with resources, tools and skills to apply immediately in the workplace, FLP enhances the competence, and confidence, of new managers.
FOUNDATIONAL FRONTLINE LEADER SKILLS



Provide Feedback & Coaching
Address Performance Issues

Foster Teamwork & Collaboration
The Excel 4E Leadership Framework™
Built upon Excel's 4E Leadership Framework™, the Frontline Leader Program (FLP) targets the foundational skills essential for a frontline leader to set direction, engage and equip employees for success, and execute to achieve objectives.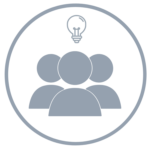 ENVISION
A leader sets the direction- communicating a clear vision and conveying goals, priorities and expectations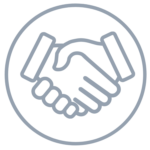 ENGAGE
A leader inspires commitment- tapping into the well of discretionary effort essential for outstanding performance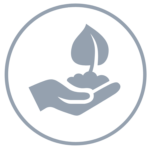 EQUIP
A leader enables others to act- ensuring people have the resources, skills and experiences essential for success
EXECUTE
A leader delivers results- making decisions, adjusting and adapting plans with changing priorities, realities and resources
The Partnering Process
Our engagement begins with a conversation to understand your unique goals and challenges. From there we design a solution that targets your desired leadership behaviors. Leveraging our extensive suite of skill-building resources, we offer a bespoke solution without the traditional expense of customization.
Delivery Options
Whether you want to deliver sessions internally or bring in ELG facilitators to take the lead, we design an implementation strategy that optimizes effectiveness given your goals and available resources.
Solutions for complex problems can begin with a simple conversation